Saturday August 25th
Sorry but more ranting. It is suggested you arrive 2 hours before the ferry leaves which it states on the ticket and also the person who did reservation said the same thing. Since the ferry sailed at 7:30 that meant being up just before 5am and riding to the ferry in the dark. This is one of the few times I felt unsafe because I have no lights and there are no street lamps. It was hard to see when there were no cars around. Eventually I get to the ferry and there is no line up and I ride up to the section designated for motorcycles. One of the guys there had to wait 5 days to get on but still a bicycle had to wait an extra day. One thing I noted right away is how incredibly slow and seemingly disorganized the loading process was. The bikers and I finally got the go ahead around 7:30 but we didn't leave the dock until an hour later. They had no hot chocolate and when I went for breakfast no one was working the till. Okay I am done ranting but the service and treatment of passengers is crap.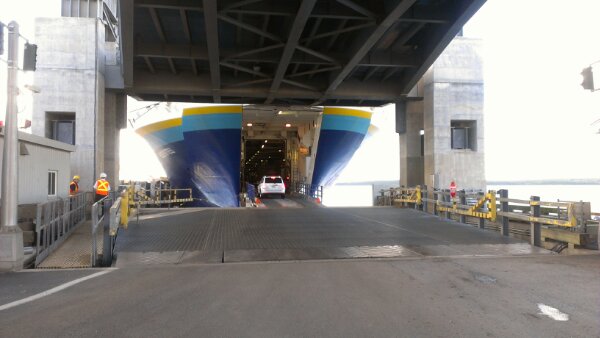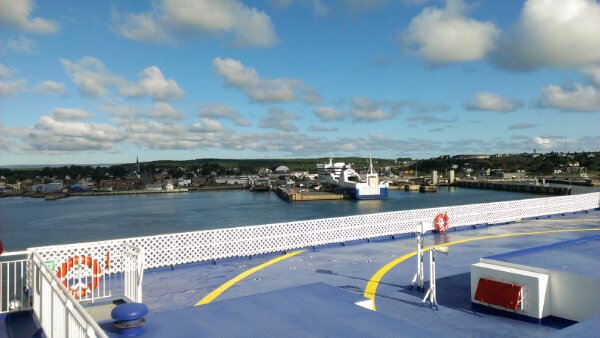 Okay the exciting bit, I made it to Newfoundland!!!! Pulling up to "The Rock" was very exciting and I took a lot of pictures. You are not allowed on the car decks until after the boat is docked which is another oddity. This meant I didn't have any water for the ride but that was quickly remedied. As expected the coastline is rugged with grey granite rock with houses speckled along the ridges hanging on for dear life. The were all very tidy and newly painted giving a very cute and clean little postcard. There was hardly a tree until you looked very closely.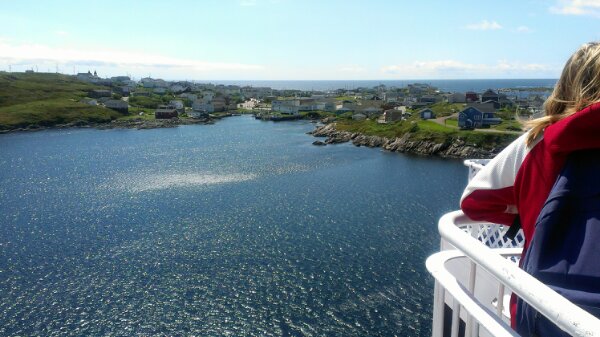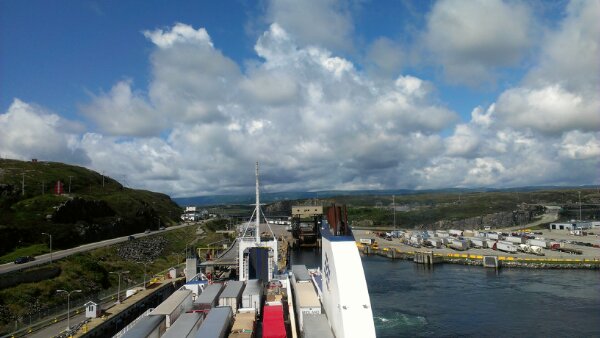 As soon as I got off the ferry I went to Bob's Chicken which is right off the highway when you turn off for Port-aux-Basque. There was a Tim Hortons but I wanted support a local shop instead of a franchise. I ordered and ate 3 burgers before heading off down the road. I smarty pulled into the Tourist information building where I got a detailed map of the area showing campgrounds and small towns. Google maps doesn't show any of these so it was a critical stop for me. They also had a small print out they made for the first 300 kilometers of highway listing campgrounds and restaurants and the distances from here to there and also between the listings. It was just what I needed and finally I got a free pin. The beauty of Newfoundland showed herself with a view of the Tabletop Mountains which are literally taking up the view North and are covered with lush green forests of decidious and evergreen. The "Twin Hills" though poorly named were another breathtaking sight.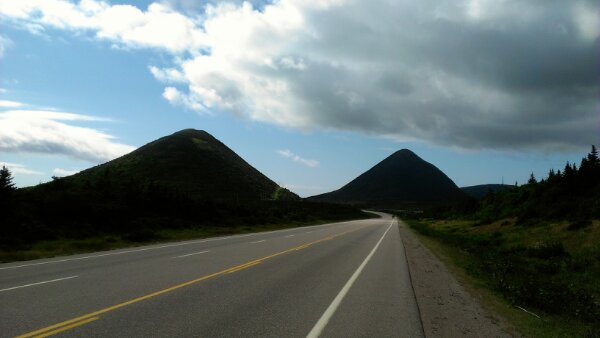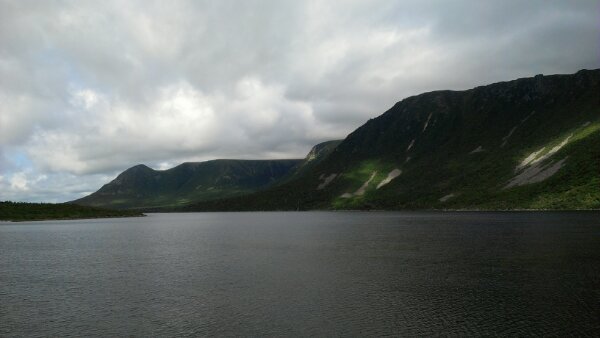 Newfoundland is surprisingly beautiful already and I just started. Passing Wreckhouse I was reminded of the stories of big rigs being blown off the highway. Though very windy in Port-aux-Basque it was not bad here and as I progressed through the day the wind wasn't much of an issue.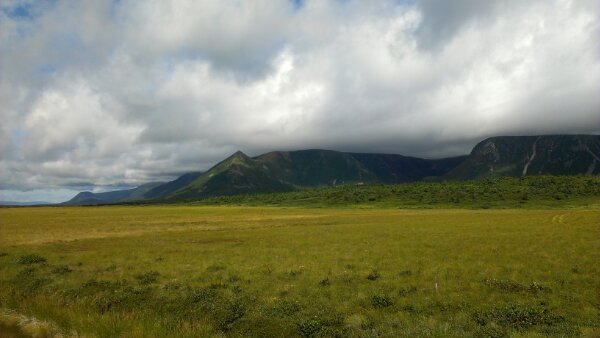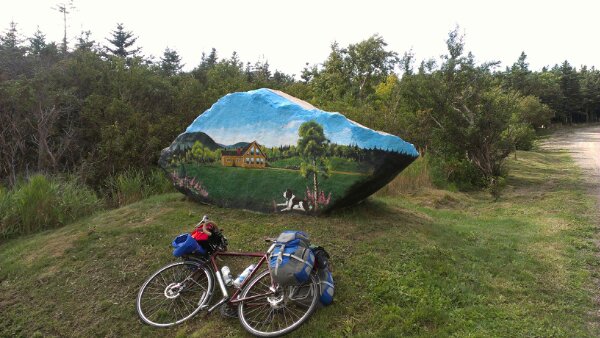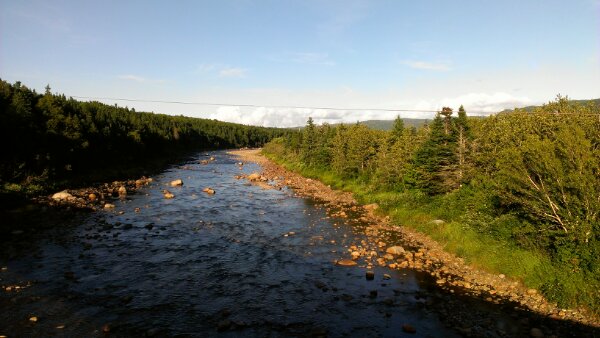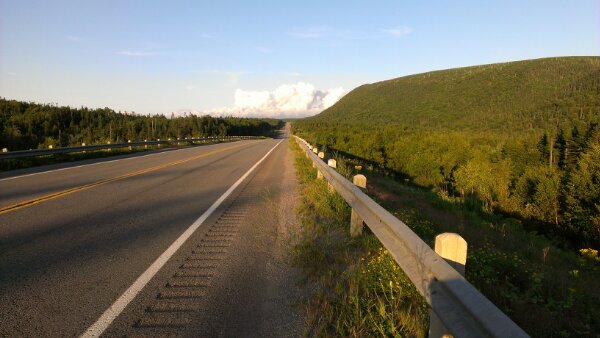 I rode a little bit into dusk but I am behind, the road is excellent and there is virtually no traffic. I would say one car every 20 minutes at the most. I am so happy to be here and look forward to tomorrow which will be my first big ride on the island.