Monday September 10th
North Sydney 165 kilometers
Final ride!
I had been thinking about shortcuts to Halifax for some time but I was trying to Pictou to see the Brown's before I got there. I knew riding would be tough and I was hoping to catch the bus from North Sydney to New Glasgow. However the bus left at 8:30 and I arrived at 10:30 so I decided rather than stay in North Sydney because technically my only option was to ride 7 kilometers to a campground then in the morning ride back I decided
to ride to Port Hawkesbury or further. There were wind warnings and a hurricane is on its way that was hitting Newfoundland as we speak so the weather was frightful. I rode straight into the gusting wind which was so taxing I started stopping every few kilometers while I was exposed to the waterfront. Eventually the road went inland or rather onto an island in a huge lake called Bras D'or on Cape Breton.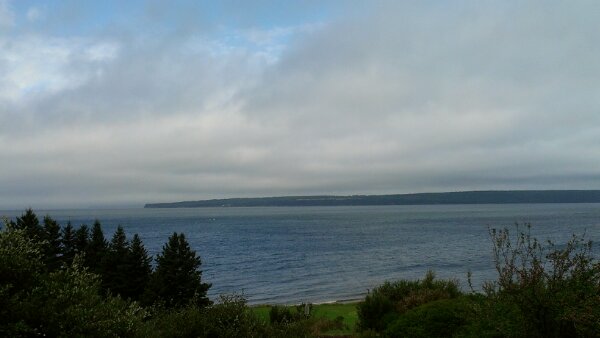 Continue reading →