September 13th to 17th
After a trip back from Digby and Brier Island I had arrived too ate to return my rental car and therefore had to return it the net day before noon. In some ways this made things easier since I would be staying about 10 kilometers out of the downtown with Karl Lange who is friends with Craig and Carol whom I stayed with at Big Cedar Lake. Karl had a dinner date that night but he made time between his dinner to let me into his house and get me settled. He had made a chicken stew in a slow cooker for me and basically made sure I didn't go hungry. I was pretty tired from all of the travelling so I just stayed in and rested.
The next day I drove into town with a couple of problems needing solving. I was trying to get a flight out, get my bicycle in a box for flight, find a way to the airport for the day I did get a flight and store the bike in its box while I waited for the flight. To my dismay neither the airlines, airport or bus depot could store a bike box for longer than 24 hours. Since I only had the rental car today I needed to solve that now. Luckily one of the bicycle shops I spoke to go pack it up and keep the box there until my flight. Okay part of the problem solved but I will still need to get the box to the airport on the day of the flight but I could worry about that later. I dropped off the bike then returned the rental car in the downtown. From there I was off to see the "Hopper" which was a tour vehicle that was amphibious.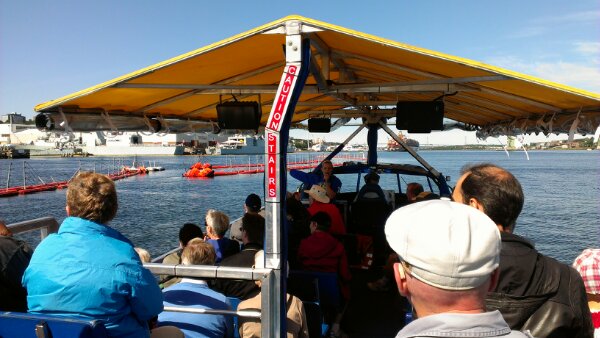 The vehicle was actually an old military vehicle used in the Vietnam war that the company was somehow able to purchase very cheaply. We all climbed in up the staircase on the back and filled it to capacity. We had a young student studying acting at the local university as our guide which made the trip fun. We started out in the city driving up the hill to the Citadel defending the city. We circled around while we heard stories about how the fort took 28 years to build and was never attacked. Next we proceeded past Government Hall which is where the current government of Nova Scotia sits. She talked about Joseph Howe who was responsible for some of the Freedom of speech rights we have in Canada around slander and liable but more on that later. We eventually made our way down to the harbour and slowly plunged into the greenish blue water. I was surprised at how quickly the boat became amphibious. This vehicle is pretty tall so the boat motor is always sticking out ready to go. We made our way past some of the few Canadian military ships in harbour including those stupid old submarines we purchased from Britain. We circled back towed Georges Island which was the first defence line of the harbour. All of the canon here were protected in bunkers and there were tunnels back to the mainland from here. Any ship passing through only has a bout 500 meters on either side of the island to get by so it was a bad place to attack. We also went by the dock where the recovered bodies of the Titanic were placed for identification. This is when they first started using two tags for identification but what a horrible event among the things the city has experienced. Of course nothing compares to the great explosion which devastated the city back during the second world war. Not only did it kill thousands and wound even more but it was the catalyst in discovering how to make the atom bomb.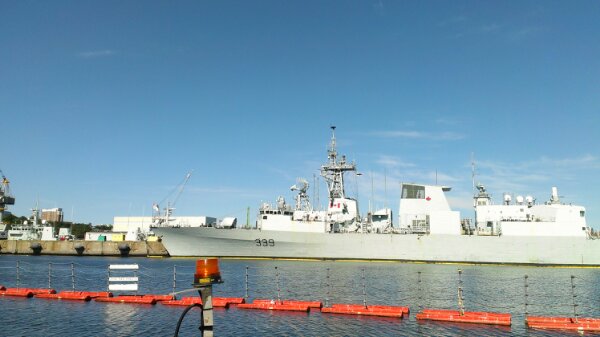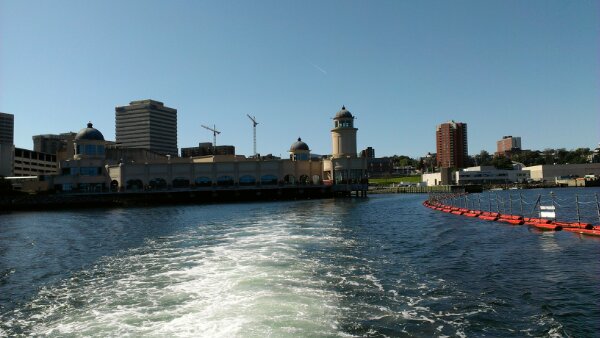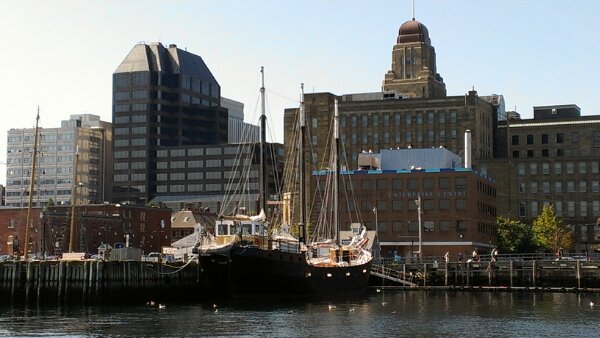 Back on land I went to the Kieth's brewing factory for a tour. I would say it was well done although I still liked the Moose Jaw Capone tunnels better. Essentially you have actors playing the part of various people working for Alexander Kieth back when he was alive from bar maids to brewers. The sang a couple of jigs for us and one the girls had a beautiful voice which could hit the high notes but was still soft on the ears. I would recommend this visit and you get to try a couple of beers during the performance.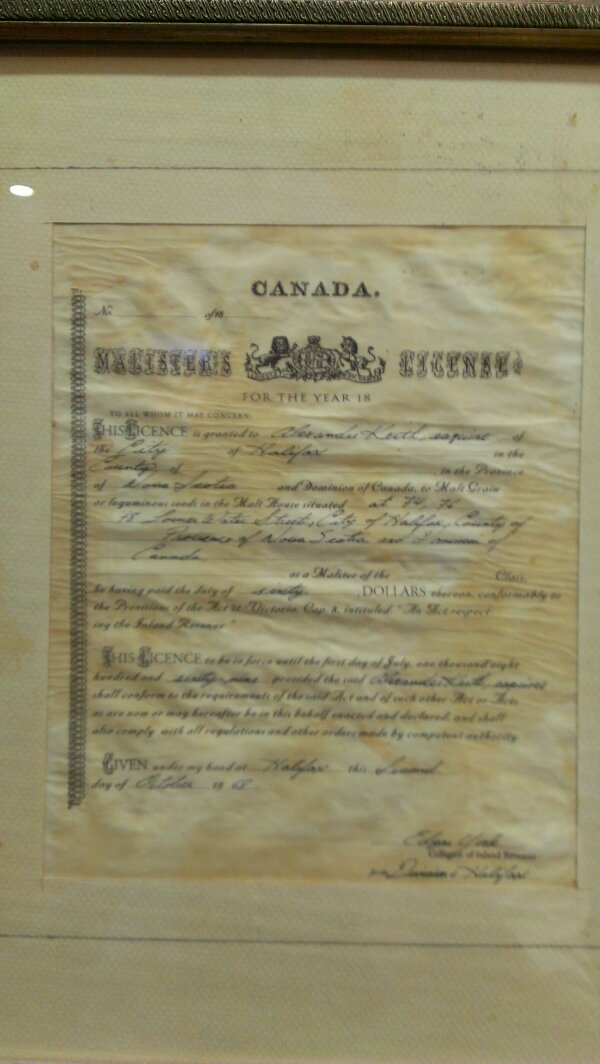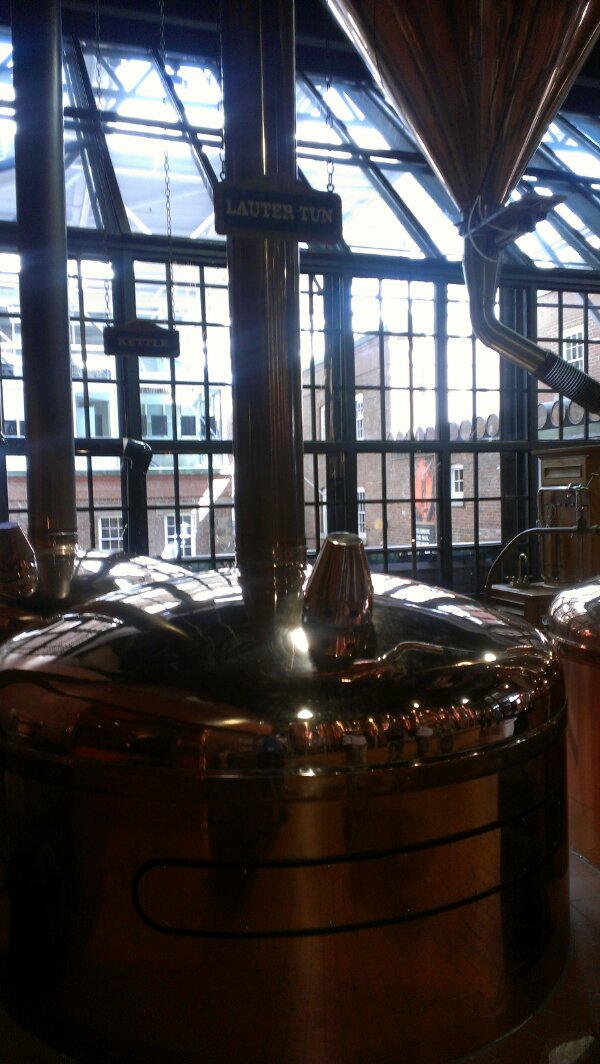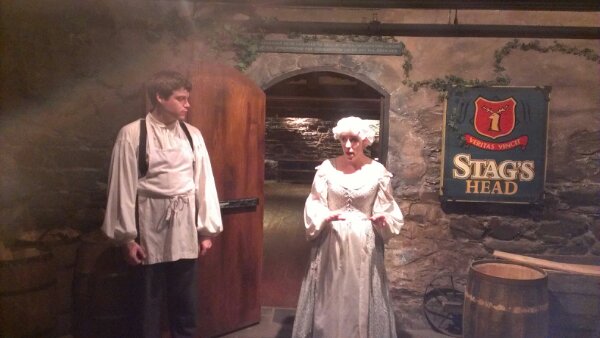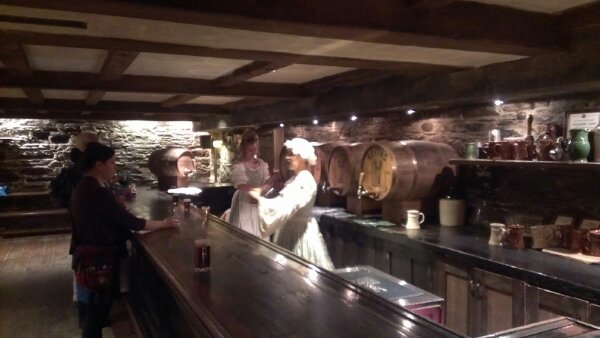 The next stop was the Citidal defending Halifax. Let's just say the whole downtown of Halifax s situated on a fairly steep hill that leads to the fortress. The area below and around the base in covered in light green grass but the top of fortress walls have unkept long yellow grass which hides the canons and in the past soldiers shooting at you. The angle of the hillside is maintained up to the top of the wall but this is where a dirty and deadly trick would fool enemy soldiers charging up the hill. There is a 20 meter wide stone walled ditch between the end of the hill and the actual fortress wall but because of the angle of the hillside you may not see it and have time to stop. The fall alone is at least 10 meters and would probably break or sprain a leg but it gets worse. Inside the ditch though grassy at the bottom as opposed to water or mud is walled on both sides so you can not climb out. There are rifle and canon slits on both sides of the inner walls wear soldiers defending the fortress could easily shoot you. They would load the canons with buckshot on small steel balls that would ricochet off the walls when fired. They also fired glass and shrapnel from the canon to mortorally wound the unfortunate souls who fell in and finally they had two balls linked by chain which they would fire off. This object would cut through the area like a helicopter blade. Pretty gruesome!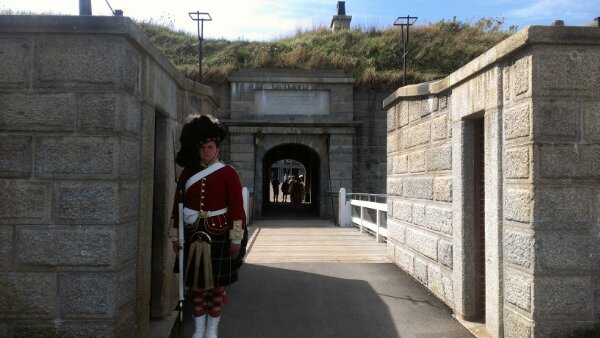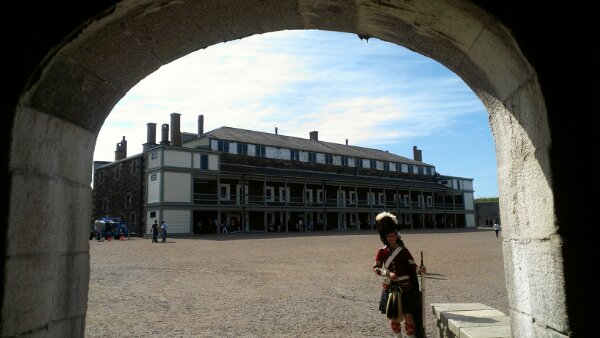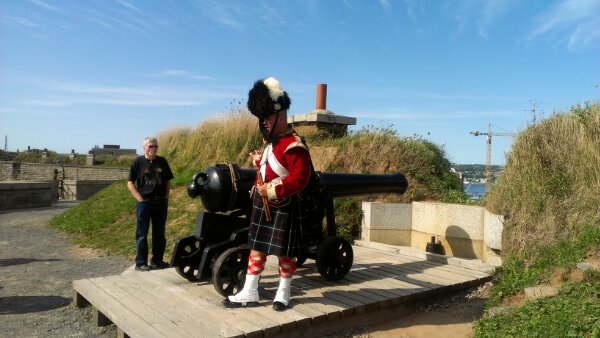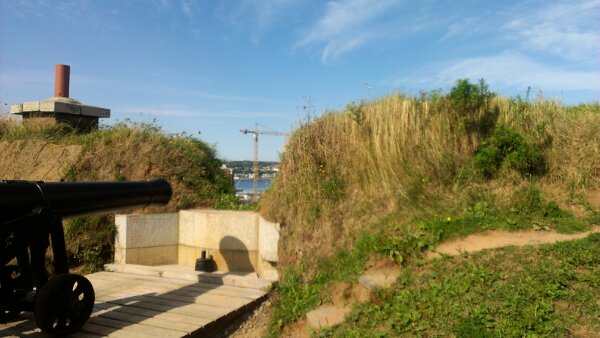 I learned all of this through the free tour and more of course but my memory has faded since then. I took a walk on my own to capture some nice views of the city and get a feel for the actual size of the fortress. It was a decent size but it was only meant for fighting and most soldiers would be stationed in town where they would go to bars, get drunk, fight sailors and visit brothels. The only regiment above it all was the Scottish 72nd which is also the uniform donned by the tour guides and guards who happen to be students and volunteers.
Later that night I met Karl in town where we went for some Thai food yum! I am really missing Vancouver! After dinner we made our way back to his place to chill out for a while in preparation for a night at the Buffalo bar to see a band from Newfoundland. We picked up two of his friends Claudette who was a Newfie and Kim who was a Nova Scotian. The bar side was actually closed and the band played on the other side which was kind of a dance hall with tables surrounding the stage. As soon as the band started playing the girls got up and dragged Karl and I to the dance floor. As per usual I don't know how to dance but the jig is more of a shuffle so I probably didn't look too bad? Ah who am I kidding, I was lost up there but there girls had it down pretty good. I bolted after one song. It was a lot of fun and the best part as the crowd was all ages and they got up and danced. There was even three encore songs but eventually the band "had to go home"!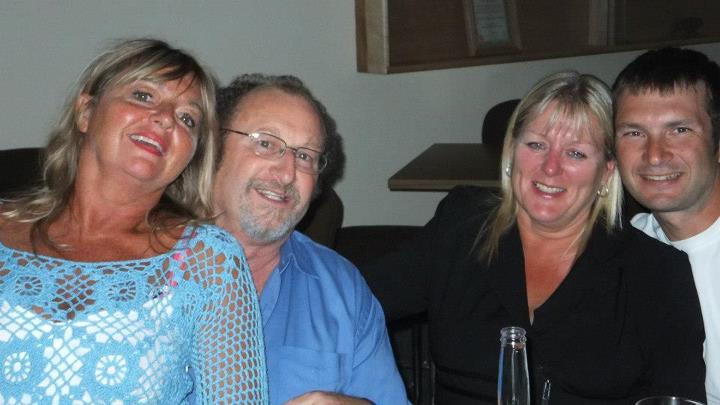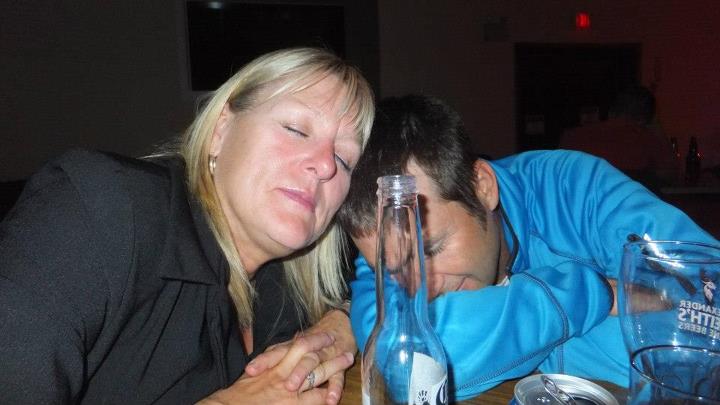 The next morning Karl and I went for walk in the ravine which borders his apartment buildings. No camera shots but great political discussion on all fronts. The path was packed gravel and the forest a mix of evergreen and deciduous. It was very hilly and trails criss-crossed each other making it difficult to remember where we had been. There is a bit of highway sound but it quickly becomes white noise as you traverse through the forest. We walked back after about an hour then went down to the Farmers market which is an beautiful glass building down by Pier 21. The plan was to have breakfast on the roof with a view of Georges Island but there were two cruise ships blocking the view. We had breakfast below and walked around for a little while but the place was jam packed making it difficult to move around. The Atlantic Film festival was on and Karl had to go watch a show he had booked so I wandered along the pier back toward the center of town. There really wasn't much to do for me other than the Maritime museum but I didn't feel like being inside (note that there are some ships in the harbour that are part of the maritime museum) for the most part and wandered toward the University which was back up the hill. I ended up walking through the Gardens which was a nice break from the city. It is a Victorian style with little man made bridges, a lake and a large gazebo.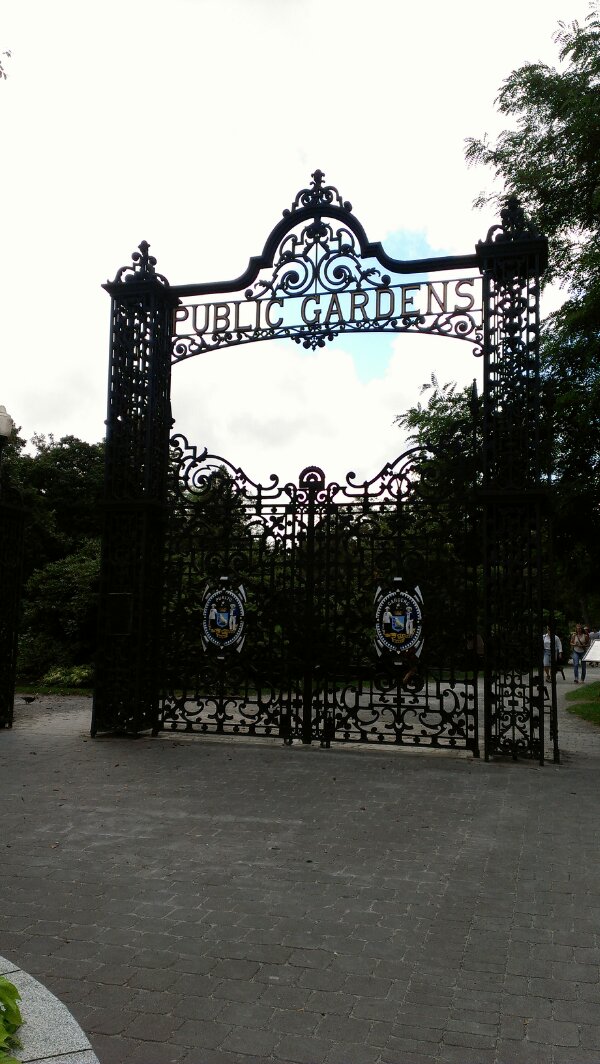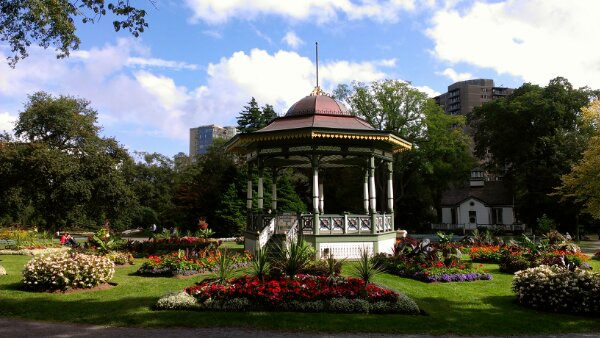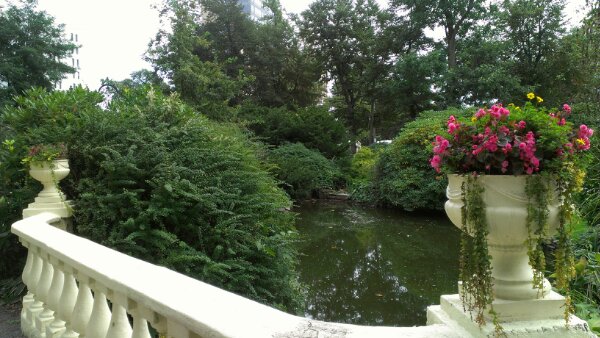 After Karl finished watching his movie he picked me up and we joined a friend of his for Sushi. I also bought a ticket for a movie to watch while Karl caught his second movie. Unfortunately the movies he had chosen were all sold out. The Sushi was mediocre but it was still Sushi so I can't complain. I will probably go on an Asian food binge when I get home but for now this was good enough. The movie I watched was called "Wrong". It was beyond bizzare but in a nutshell it was about a guy who woke up one morning and his dog was gone. Unbeknownst to him there was Idealistic pet thief who would steal pets from owners at the height of their love for their pet only to give them back a few days later in order to make the owner love their pet even more rather than the usual slow decline of love the pet receives as kids come into the picture. Bruce Lee knows what I am talking about, so does Lava and during his time Jet. All good labs who lost their pecking order to children!
The next day was Sunday and I decided this would be my rest day. Karl was out most of the afternoon so I just made final arrangements to book an airport hotel and more or less chilled out. Later we went grocery shopping and Karl made dinner. There was a huge down pour that night but not much else happened. The following morning I went into town all packed and ready to leave. I had my one carry on bag which I left at the bike shop and then walked into town which wasn't too far from there.
My first stop was government house which is the Provincial Legislature for Nova Scotia. The house is not currently in session and the tour guides all went back to school but one of the security guards gave me a run down of the history and what to see. Coincindentally he lived in Richmond BC many moons ago so we talked about the changes back home as well. I was the only one in there and walked around as I pleased. I even noticed the MLA's names were posted on the Speakers desk which was strange since there is less than twenty names to remember. There was also a room dedicated to Joseph Howe who among other things set the ground work in freedom of speech in cases of liable and slander. He was accused of Seditious libel which is an attempt to injure Government or Crown through printed language such as newspaper. He had accused policitians and members of the police of accepting bribes and during his trial produced evidence in a six hour presentation to the court. He won of course and it was an important win for freedom of the press. He is also a much loved policitian in Nova Scotia – he has a room dedicated to him along with a statue of him on the grounds. He also had a part in confederation at first opposing then later supporting.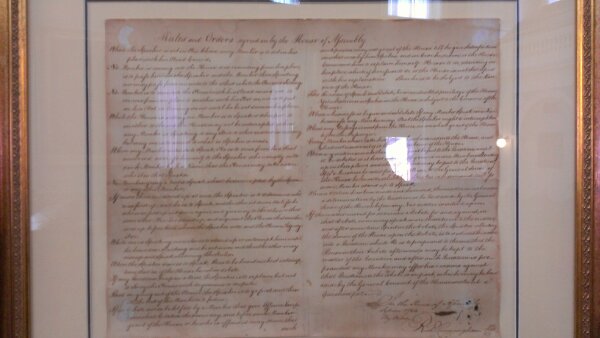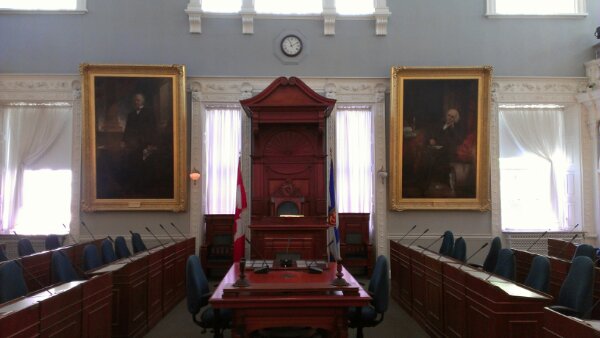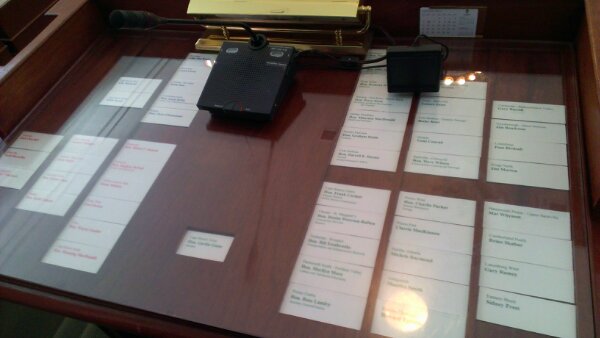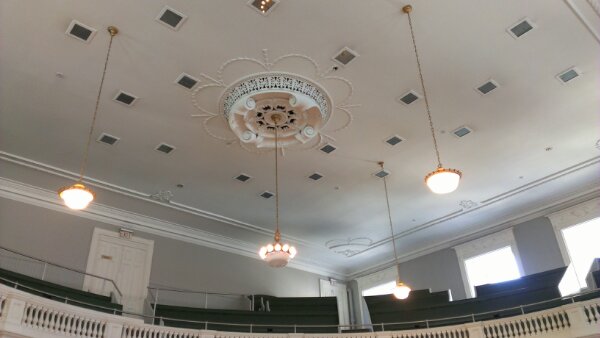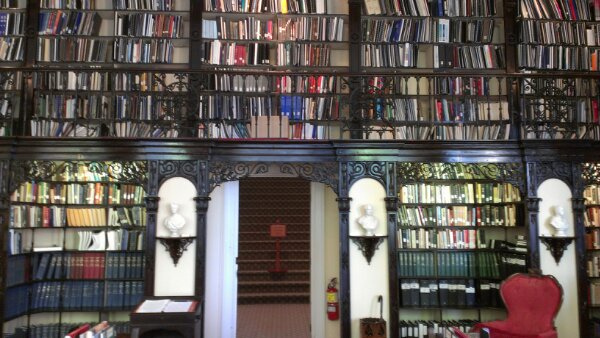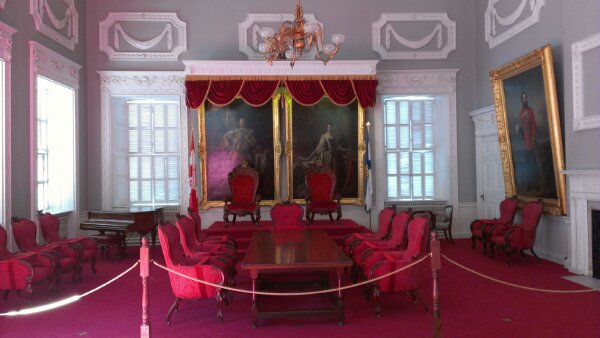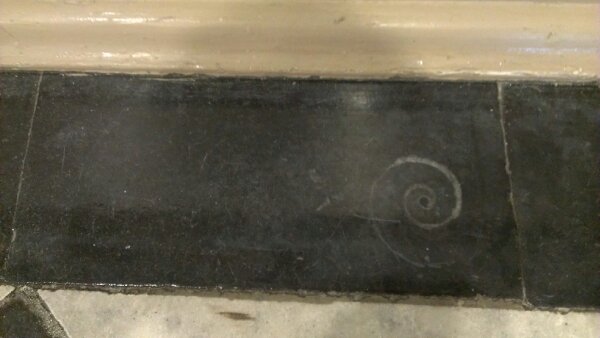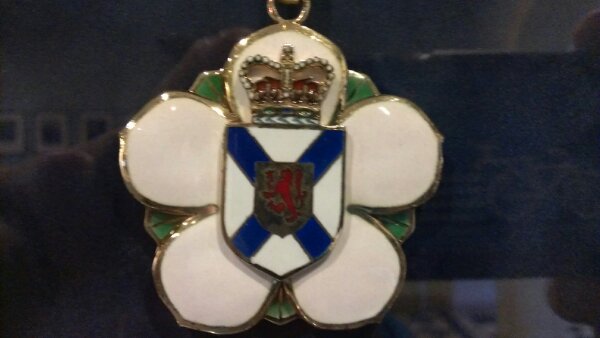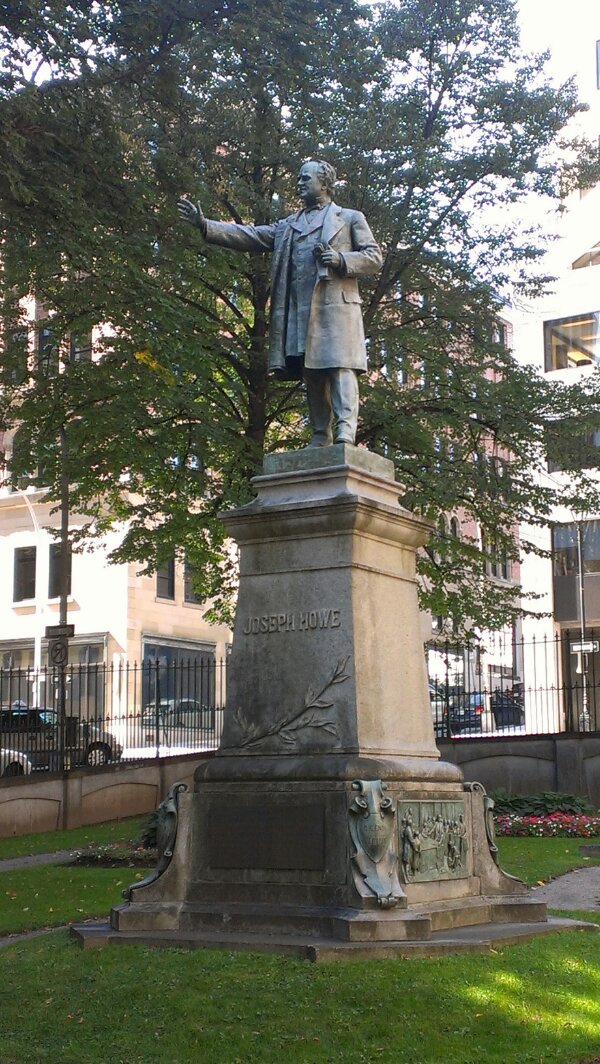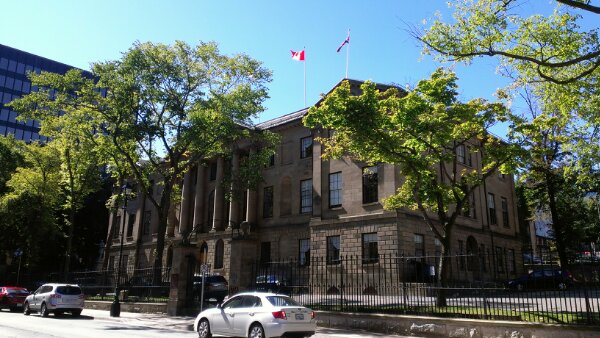 Pier 21 where I watched a multimedia presentation on the history of the pier. It was pretty moving in some parts because it got down to fear most of these people likely experience leaving everything to come to a new land where they were stuck in a building after crossing the Atlantic in a slow boat. There was also a guided tour which was more directed at immigration in general though the props in the museum where originally only telling the story of pier 21. It was very informative and heartbreaking too. There were also videos of personal accounts from Canadians who had come through the pier. Again very moving and I may have gotten a little misty because I am so proud to be Canadian and the stories were very personal. One lady who never saw her father again only remembers him standing on the pier in England as she sailed away. She had come over in forties if I recall correctly and telling this to someone for the first time she broke down in tears. I still feel it when typing this out.
I had my final few looks of the harbour from the citadel before walking to the bicycle shop. There was an airporter bus from the Via train station which is near pier 21 but by the time the cab came I would be pushing it and it was a flat rate to the airport. I just want to come home so I told him straight to my hotel. This morning I am typing as I am on a flight from Halifax to Calgary then on another flight to Vancouver. I want to give a huge thanks to Doug Herrera who is sponsoring my flight home on WestJet. Him and his daughter Ashley have been so helpful in coordinating my flight home and I can't thank you enough. A trip home might by the best gift/donation of all and it really means a lot to me. Thank You.
By the time you have read this I will have arrived back home. I have one final post left to summarize the experience across this beautiful country. Don't worry I won't keep you waiting too long and thanks for your patience.
Farewell to Nova Scotia,
the sea-bound coast,
Let your mountains dark and dreary be.
For when I am far away on the briny ocean tossed,
Will you ever heave a sigh or a wish for me?
Cheers
Jeff