September 13th to 17th
After a trip back from Digby and Brier Island I had arrived too ate to return my rental car and therefore had to return it the net day before noon. In some ways this made things easier since I would be staying about 10 kilometers out of the downtown with Karl Lange who is friends with Craig and Carol whom I stayed with at Big Cedar Lake. Karl had a dinner date that night but he made time between his dinner to let me into his house and get me settled. He had made a chicken stew in a slow cooker for me and basically made sure I didn't go hungry. I was pretty tired from all of the travelling so I just stayed in and rested.
The next day I drove into town with a couple of problems needing solving. I was trying to get a flight out, get my bicycle in a box for flight, find a way to the airport for the day I did get a flight and store the bike in its box while I waited for the flight. To my dismay neither the airlines, airport or bus depot could store a bike box for longer than 24 hours. Since I only had the rental car today I needed to solve that now. Luckily one of the bicycle shops I spoke to go pack it up and keep the box there until my flight. Okay part of the problem solved but I will still need to get the box to the airport on the day of the flight but I could worry about that later. I dropped off the bike then returned the rental car in the downtown. From there I was off to see the "Hopper" which was a tour vehicle that was amphibious.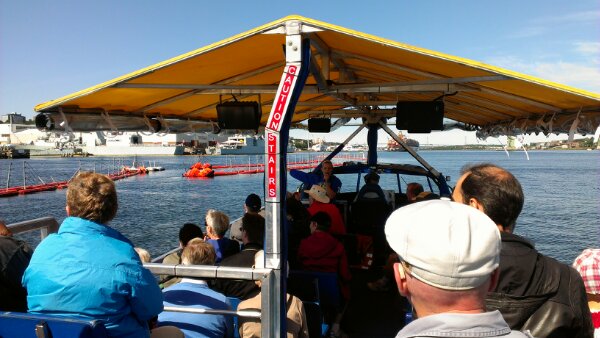 Continue reading →