Tuesday August 28th
Pathetic ride but still a ride.
I had a bit of a late start since I slept in and had to do laundry on the other side of town. I think it was after 11 by the time I checked out which meant no big day today but I figured I could at least make it to Gander which was 100 kilometers away. For the first 20 kilometers I had a bit of a wind which helped me but it wasn't long before I had a headwind. I had no energy, there wasn't a lot to see and my legs were sapped for strength. I eventually made it and checked into a motel. I simply didn't feel like camping and there was nothing near town.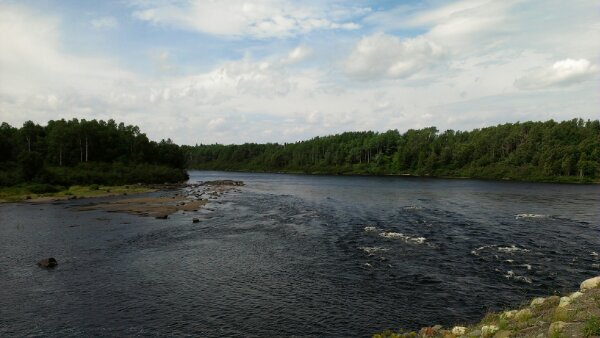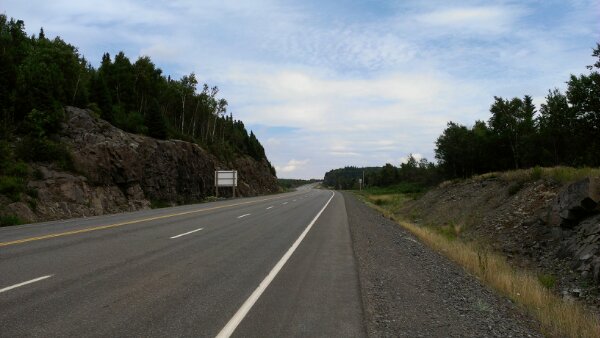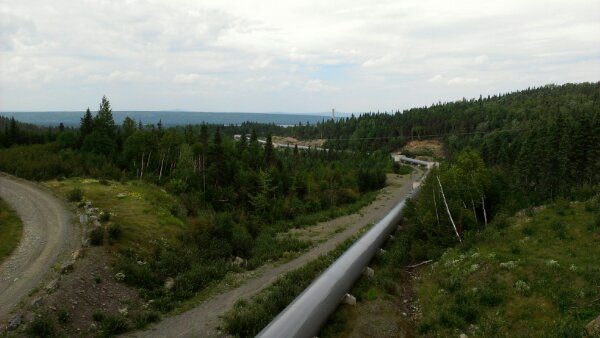 I went out for dinner at a Chinese restuarant which wasn't bad (remember I live in Vancouver) and Donna the waitress there gave me a $20 donation! I started walking back and walked into the another Chinese restuarant for more dinner. I saw another because there are three in the same strip mall and there are about 50 meters apart from each other! The food was good there too. Walking back a something stood out for me about Newfoundland. One is though there are few towns and I don't see many houses when I do see them they are very well kept and seem to have a fresh coat of paint. Another observation which was more a riding observation is there is very little road kill but there isn't too much traffic either. In my mind I wanted to go further today in order to make tomorrows ride easier but it just wasn't in the cards. I will try for Arnolds Cove which is 200 kilometers away and then the following day I will ride to St. John's if all goes well. I can't believe I am almost there!